Blurring the lines between media, artmaking, activism and scholarly investigation
The Studio brings together Ryerson students, staff and faculty, as well as faculty, artists and activists from across the GTA. There are many ways to be involved: volunteering at events; proposing ideas, collaborations and co-sponsorships; or simply subscribing and getting information on our events. We also welcome new working group members, so if you feel you've got some skills/time/ideas to share, let us know.
STUDIO WORKING GROUP
Our team
Marusya Bociurkiw
Co-director, The Studio for Media Activism & Critical Thought
Marusya Bociurkiw is an author, filmmaker and Associate Professor of Media Theory in RTA School of Media, where she teaches courses on the topics of social justice media, feminist media, and documentary production. She is the director of 10 films, and author of 6 books and over 50 scholarly, popular and arts-based articles. Her most recent film, "This Is Gay Propaganda: LGBT Rights & the War in Ukraine" has screened in twelve countries and has been translated into three languages. Her books have won and been shortlisted for several awards including CBC Literary Award, Lambda Literary Award and the Independent Publisher Award. She is one of the recipients of the 2018 Kobzar Literary Award, as well as receiving Ryerson's Knowledge Mobilization & Engagement Award in 2018. Her current SSHRC-funded research addresses migration and housing through the lens of research creation. In her teaching, writing and filmmaking, she works at the intersection of art, social justice, collaboration, and friendship.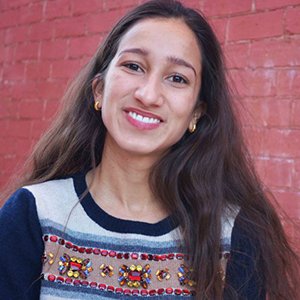 Meera Govindasamy
Co-director, The Studio for Media Activism & Critical Thought
Meera Govindasamy recently graduated from Ryerson University with a Master's degree in Communication and Culture. She received the Gold Medal in interdisciplinary studies for her academic and extra-curricular accomplishments during her MA. Through collaboration with Community Legal Education Ontario, Meera's research creation project mobilized audio podcasts as a tool for sharing legal rights information with newcomers in Ontario. Meera previously received her BA from Queen's University in sociology, where she was the recipient of the Gold Medal and received the Outstanding Graduating Student award from the Canadian Sociological Association.
Meera now works at Writing Support at Ryerson as the Writing Programs Developer and as a Writing Consultant.
Axelle Demus
Research Assistant
Axelle Demus is a PhD student in the joint Communication and Culture program at York and Ryerson University. They hold an MA in Anglophone studies from the Université de Nantes, France, during which they studied the history of activist media production and circulation during the HIV/AIDS crisis in North America. Their PhD dissertation explores the history of queer cable access television in Canada and the intersections of affect, archives, and activism. Axelle Demus' research interests include queer and feminist media theory and history, television studies, community archives, and alternative media. They also use experimental filmmaking to explore issues of space/place, loss, bodies, activism, and identity; their recent films deal with the disappearance of spaces for queer women in Toronto and the current opioid epidemic.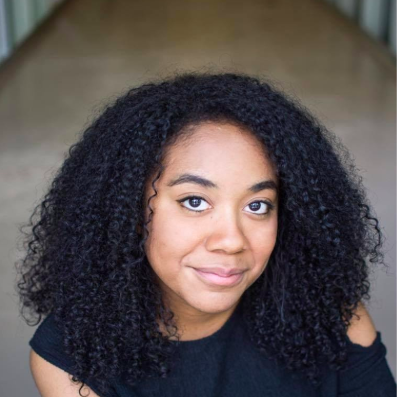 Jedidah Nabwangu
Research Assistant
Jedidah Nabwangu is a Toronto-based multimedia writer, producer and performance artist. Graduating from McGill University in 2017 with a Bachelor of Arts in International Development and Minors in Political Science and Theatre, the past few years have seen her embark on a journey of merging these passions and implementing them into her professional life. From writing and sharing performance pieces about her journey in identity development as a black queer woman, to fulfilling coordinating roles in the media industry at high-profile institutions such as the Canadian Film Institute, she has dedicated the majority of work as a scholar-creator to creating the kind of representation and empowerment of marginalized bodies that she did not necessarily see when she was growing up. She is currently working on the completion of her Master's degree in Media Production at Ryerson University and is thrilled to be serving as GA to the Studio for Media Activism & Critical Thought.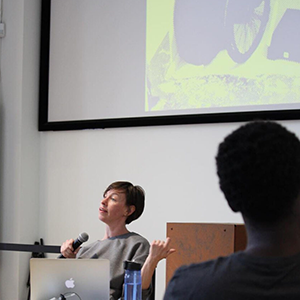 Eliza Chandler
Working Group
Eliza Chandler is an Assistant Professor in the School of Disability Studies at Ryerson University and, previous to this role, was the Artistic Director of Tangled Art + Disability, a disability arts organization in Toronto, Canada. Chandler's research brings together disability arts, disability studies, and activism, including her co-directorship of Bodies in Translation: Activist Art, Technology, and Access to Life. Chandler is also a practicing curator.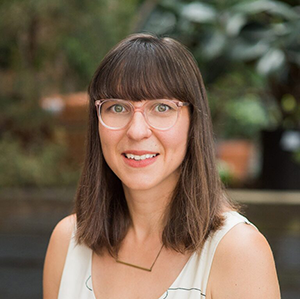 Miranda Campbell
Working Group
Miranda Campbell is an Assistant Professor in the School of Creative Industries at Ryerson University. Her research focuses on creative employment, youth culture, and small-scale and emerging forms of cultural production. Her book, Out of the Basement: Youth Cultural Production in Practice and in Policy, mapped the changing realities of youth self-employment in creative fields in the 21st century, and was shortlisted for the Donner Prize for the best public policy book by a Canadian. Her involvement with creative communities includes coordination and Board of Director roles with Rock Camp for Girls Montreal, a summer camp dedicated to empowerment for girls through music education, and with WhipperSnapper Gallery, an artist-run centre focusing on emerging artists in Toronto.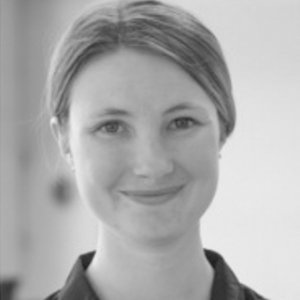 Jane Griffith
Working Group
Jane Griffith is an Assistant Professor in the School of Professional Communication and analyzes past and present narratives of settler colonialism—in particular, narratives of language, education, time, place, and water. Her book, Words Have a Past: The English Language, Colonialism, and the Newspapers of Indian Boarding Schools (University of Toronto Press), uncovers the history of printing presses in Indian boarding schools. Dr. Griffith has presented internationally, and her work can be found in journals such as Settler Colonial Studies, Paedagogica Historica, Studies in American Indian Literatures, Journal of Canadian Studies, Cultural Studies<=>Critical Methodologies, and Canadian Journal of Higher Education. Dr. Griffith currently holds a SSHRC Insight Grant. She is a past Fulbright Scholar as well as a winner of an International Council for Canadian Studies award.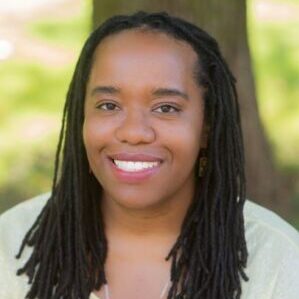 Cheryl Thompson
Working Group
Cheryl Thompson is an Assistant Professor at Ryerson University in the School of Creative Industries. She is the author of Beauty in a Box: Detangling the Roots of Canada's Black Beauty Culture. She previously held a Banting postdoctoral fellowship at the University of Toronto. Dr. Thompson's essays have appeared in Emergent Feminisms: Challenging a Post-Feminist Media Culture, the Journal of Canadian Studies, Canadian Journal of History Annales canadiennes d'histoire (CJH/ACH), and Feminist Media Studies. She has also published articles in The Conversation, Toronto Star, Montreal Gazette, Spacing, Herizon's Magazine, Halifax Coast, and Rabble.ca. She grew up in Scarborough, and currently resides in Toronto.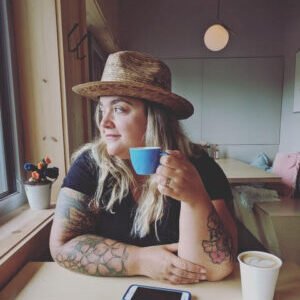 Calla Evans is a PhD student in Communication & Culture at Ryerson University (joint with York University). Calla's research explores fat identity construction and performance, with particular attention to the ways in which fat activist practices enforce boundaries around acceptable expressions of fatness. She is also a celebrated documentary and lifestyle photographer in Toronto.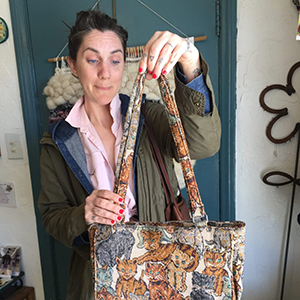 Lauren Cullen
Working Group
Lauren Cullen is a PhD candidate in the joint Communication and Culture program with Ryerson and York University. She currently names critical craft studies as her home; in her dissertation she responds to the history and contemporary culture of Canadian rug hooking and specifically mobilizes art-based research as a method to interrogate and unsettle the ways rug hooking maintains settler-colonial values and logic. Lauren facilitates rug hooking workshops that privilege processes of unlearning and that work towards anti-oppression and anti-racism. When she is not making rugs Lauren can be found eating pizza and hanging out with her two cats.